By: Robert Cavuoto
Chicago guitarist, singer, songwriter; Joe Becker is working his way back into to the music scene. His quick, finger-twisting guitar riffs and sophisticated style of soloing, fluid string bending and shimmering vibrato are magnified in the hook filled music he writes and produces.
The former child-prodigy currently continues to push forward hard with a new live approach, as previously he was strictly a studio musician. But, things are changing for the guitar slinger and aggression is coming out in sonically. Becker is back to creating musical contours of his own unique style that reaches out to entertain his fans.
******
Robert Cavuoto: Who are some of your formative influences?
Joe Becker: I'd have to say my Dad, Alvin Lee, Chuck Berry, Eddie Van Halen, Leo Kottke, Stevie Ray Vaughan, Steve Vai and Jason Becker, also the Beatles.
Robert: What is your go to guitar?
Joe Becker: For electric, I bounce around.  Lately it's been either my Yellow or my tobacco burst Ibanez guitars.  For acoustic, my Timberline T70D.
Robert: What is your go to amp?
Joe Becker: I go to 11.  Oh, I'm sorry I thought you said what does my amp go to. [Laughing]  My go to amp is a 100-watt Crate 2×12.
Robert: There many different tones on your songs which were recorded years apart, how has your sound evolved?
Joe Becker: I'd say from the engineering perspective the quality has gone way up.  Things sound more polished.  But I'm also a sound junky.  I like to use a lot of different instruments and gear to produce a lot of different sounds.  There's so much tonal quality out there.  Funneling it all in to a narrow field of, "your sound" is a hard thing to do.  I typically try and make things sound as live as possible though.
Robert: I loved the guitar tones on "Blues For Drinkin" and "Hard Times" what pedal did you use?
Joe Becker: On "Blues For Drinkin'" I used a Morley Pro series II distortion/wah/volume and on "Hard Times" I either used a Cat's Eye pedal or an ART SGX LT rackmount unit which has always been my standby go-to.
Robert: What are a few things about your approach to the guitar that you feel are your own and that tend to define what you do?
Joe Becker: You know I really don't know anymore?  I approach music, rather than the instrument per se'.  I have had a lot of people say they can tell it's me playing, because I like to slide and bend at certain moments.  Just the way I phrase certain things.  Love double-stops and speedy stuff, too.  There is one thing if you hear it you'll know it's me.
On my old Yamaha guitar, I replaced the tone cap with one from a bass guitar, and have it wired to a mini toggle so I can turn it on and off.  With it on, turning it all the way down you get this super thick, smooth, guitar sound.  And I can toggle it on and off quickly like you might do with your pickup selector.  I've never heard anyone else do that before.
I also tend to be a whole-neck player, and when playing rhythm almost always have multiple lines going on.  So, chords with alternating bass lines using my thumb, and some sort of melody going on with the G, B and E strings using my other fingers.  Makes things sound very full sounding and fluid.
Robert: Tell us a little about the importance of finding your own style in your playing?
Joe Becker: Well, it kind of depends on what you want to do.  If you just want to be a weekend warrior and do the cover band; bar band thing, it's really not important at all.  If you want to make something original and hope others will be able to recognize your playing, and remember it, it's extremely important.
Robert: What was the idea behind, "Little Brother" and can you tell us some insight behind the song's creation?
Joe Becker: Well, I'm not very creative, see.  So, if I want to write a song for someone it's pretty obvious.  "Mongo's Sonata" is for my youngest son, Michael.  "Lullabye" is for my oldest son, Joseph.  "Regarding Lennon" is for my nephew, Lennon.  "Little brother" is for my little brother, Edwin.  That's actually kind of a cool recording, because half of the guitar solo is backwards.  I recorded it all forwards, then took half of it and reversed it.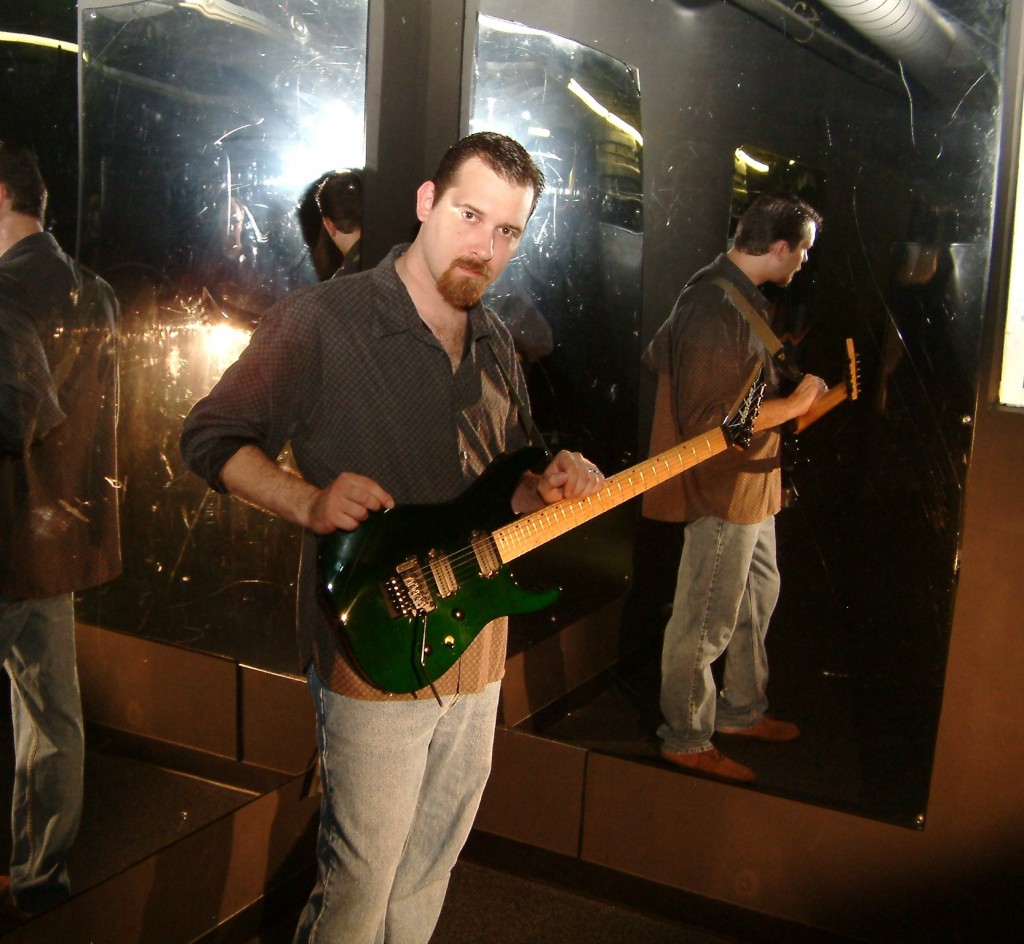 Robert: When can we expect a new CD?
Joe Becker: Hopefully within the next year. I have a track on a new compilation album being put out late summer 2014.  I'm not pushing anything, I want things to happen naturally and see how they pan out.  I may put out a few singles in the meantime.
Robert: Do you tour, if so when and where?
Joe Becker: Soon, and sticking to the Chicago area for now.
Reblogged 4 years ago from feedproxy.google.com